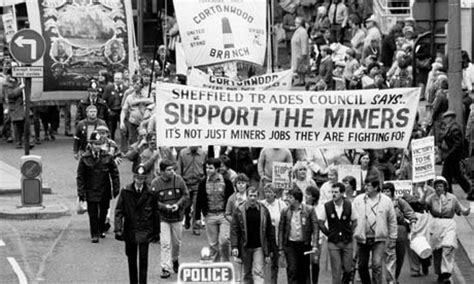 Miners' Strike commemoration in Doncaster
Doncaster marks 2024 as the 40th anniversary of the Miner's Strike, with Arthur Scargill, (National Union of Mineworkers leader in the 1984-85 dispute) as special guest.
Assemble at The Broadway Hotel in Dunscroft from 9.30am to 11am. There will be a parade along Broadway in Dunscroft, arriving at Hatfield Colliery to hear Hatfield Colliery Band. Then a rally at the Pit Club will include "pit poet" Eddie Pickard and singer Joe Solo, followed by an open folk music session.
The event is organised by various groups including Women Against Pit Closures, Workers Party of Britain and former NUM members. Thanks to the Workers Party of Britain for this news. For more information email douglassdavid705@gmail.com.