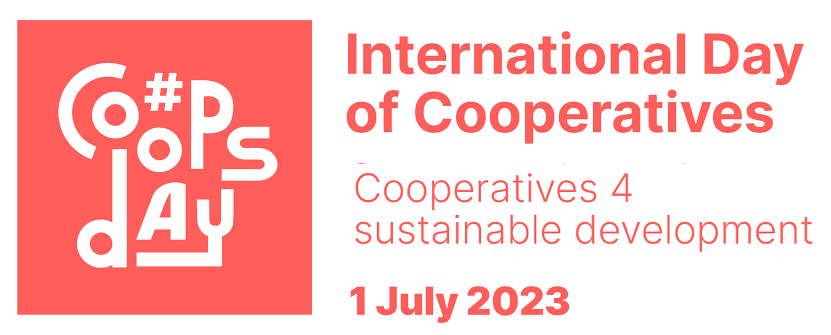 International Day of Co-operatives
This year's International Day of Co-operatives is to focus on sustainable development. 2023 is the 101st celebration of an international day for co-ops, and the 29th time since it has been recognized by the United Nations.
Co-operatives everywhere are working hard to build a better world, but they can't do it alone. So they work together; co-operatives link up internationally to promote their co-operative identity, community values, and competitive distinction. Discover how co-operatives are celebrating #CoopsDay worldwide.
If you're in a co-operative, the annual International Day of Co-operatives is a moment to tell the world that co-ops put people first, they're ethical and fair on principle, and they're great to do business with.
Read more in the Co-op News.
Help to start and advice for co-ops is offered by Sheffield Co-operative Development Agency (SCDG).
Education within the co-operative movement is the focus of Principle 5, the Yorkshire Co-operative Resource Centre (also based in Sheffield).
If you are in a co-operative, check out how to empower your organization with tools for the digital economy, like .COOP branding, and .COOP web addresses, at DotCoop.
Visit Event Website