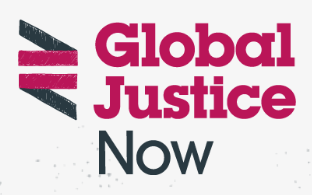 Global Justice Sheffield AGM and public meeting
Central United Reformed Church, Norfolk Street (opposite Crucible Theatre), Sheffield S1 2JB
The Annual General Meeting of Global Justice Sheffield. The group's current actions include Make Polluters Pay: targeting fossil fuel companies, opposing Big Pharma holding the NHS to ransom, stopping forest destruction, and questioning subsidies for wood burning at Drax power station.
As part of the AGM, Nick Dearden, Director of Global Justice Now, is coming to Sheffield as part of a nation-wide book tour to launch his forthcoming book, Pharmanomics: How Big Pharma Destroys Global Health, about the need for reform of the pharmaceutical industry.
If you would like to be more involved in Sheffield discussions and organising upcoming events, Global Justice have a Sheffield Activist List. Email globaljusticesheffield@gmail.com and ask to be added. If you would like to receive news updates from national Global Justice Now, visit http://www.globaljustice.org.uk/stay-informed and subscribe to the newsletter.
Visit Event Website